OMNY Health
™

 Webinar:
COVID-19: Data Science and Clinical Perspectives from Structured and Unstructured Real-World Data
Register below to attend the virtual webinar!
On May 25, 2021, OMNY Health's Chief Executive Officer, Dr. Mitesh Rao, and Head of Biostatistics & Data Science, Lawrence Rasouliyan, will discuss the use of real-world data to gain insights on COVID-19 from both the data science and clinical perspectives. 
Register to Attend the Webinar
What Will We Cover in This Webinar?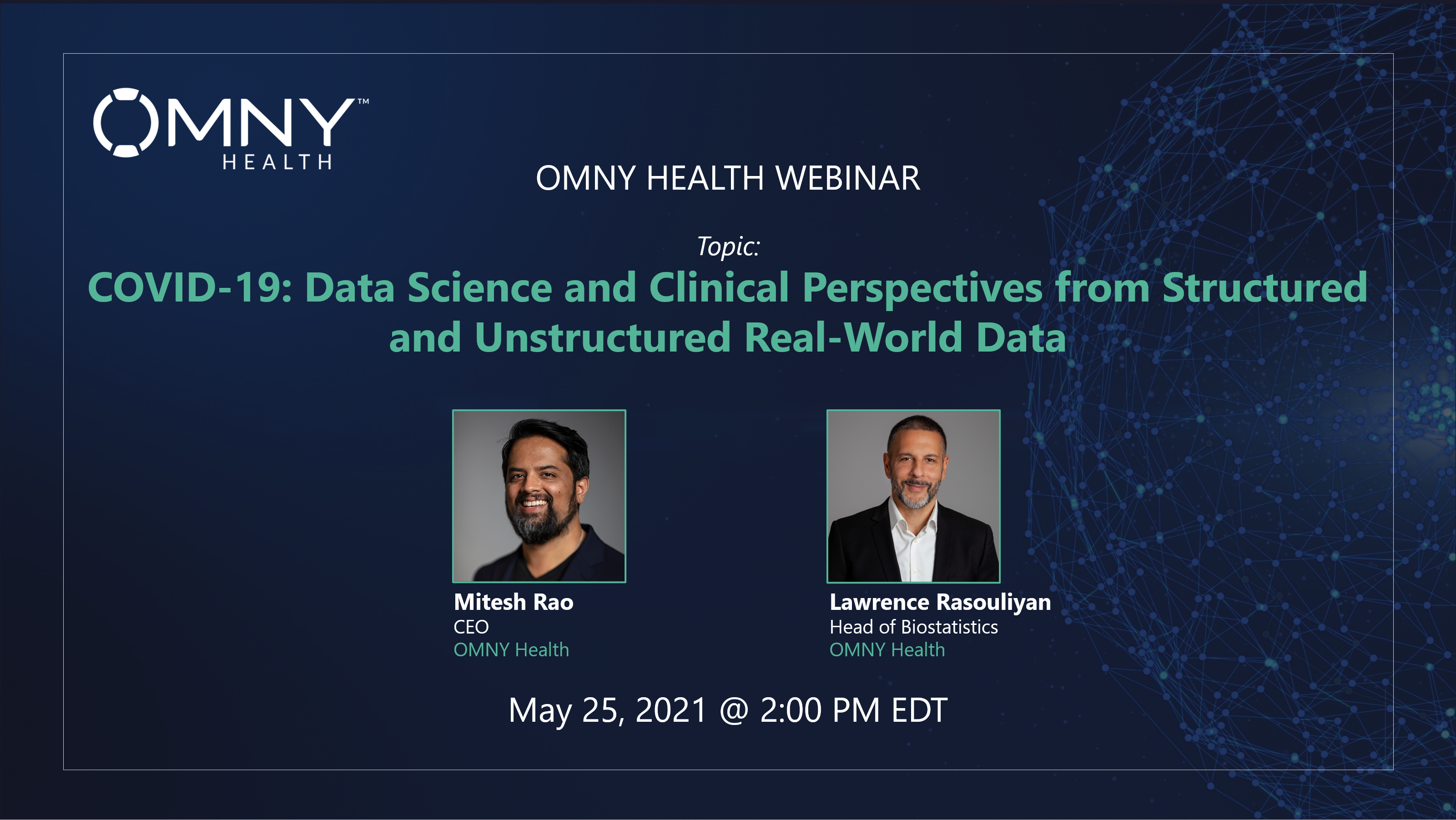 The Utility of Real-World Data during a Global Pandemic
Patient Characterization and Real-World Hospital Experiences
Treatment Patterns in Adults and Children
The Value of Clinical Notes and Unstructured Data to Understand Symptoms and Adverse Events
Check Out More Events & Webinars…
Reach out to us for more information about OMNY Health, our platform, and our mission.
Sign up for Our Newsletter
Sign up now to receive our newsletter in the future with OMNY Health updates and industry insights.