OMNY Health
™

 Webinar:
Real-World Data in Dermatology: Why It Matters
Register below to watch the on demand webinar now!
On June 24, 2021, Mark Jackson, MD from Forefront Dermatology shared his thoughts on real-world data (RWD) in dermatology and why it is critical to collect and evaluate these data to gain a much deeper understanding of patient outcomes.  Beyond the basic data collected in electronic health records, Dr. Jackson and Lawrence Rasouliyan, Head of Biostatistics and Data Science at OMNY Health, discussed examples of high value information such as clinical assessment scores and patient reported outcomes captured during the course of care, which has the potential to benefit patients, providers, and life sciences organizations.  In honor of June being Acne Awareness month, use cases in acne and rosacea were featured during the webinar.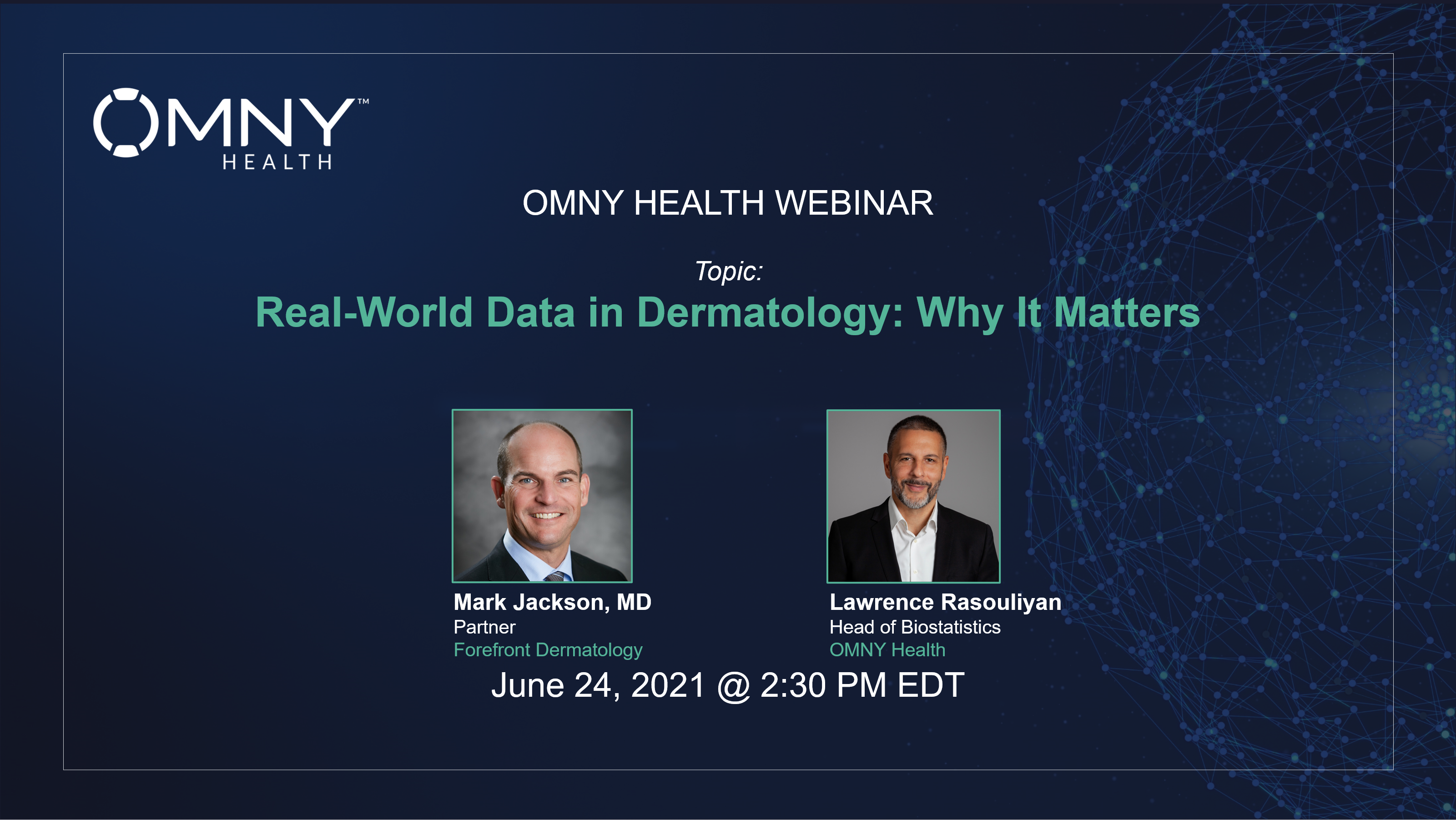 Mark Jackson is a Clinical Professor of Medicine and Dermatology at the University of Louisville and also in practice with Forefront Dermatology.  He has been in practice for 23 years and actively involved in clinical research, teaching, early drug development and a consultant/advisor to numerous pharma companies. 
Lawrence Rasouliyan is Head of Biostatistics and Data Science at OMNY Health. He has over 20 years of experience in the health research industry as a data scientist, biostatistician, epidemiologist, outcomes researcher, and health economist.
Check Out More Events & Webinars…
Reach out to us for more information about OMNY Health, our platform, and our mission.
Sign up for Our Newsletter
Sign up now to receive our newsletter in the future with OMNY Health updates and industry insights.